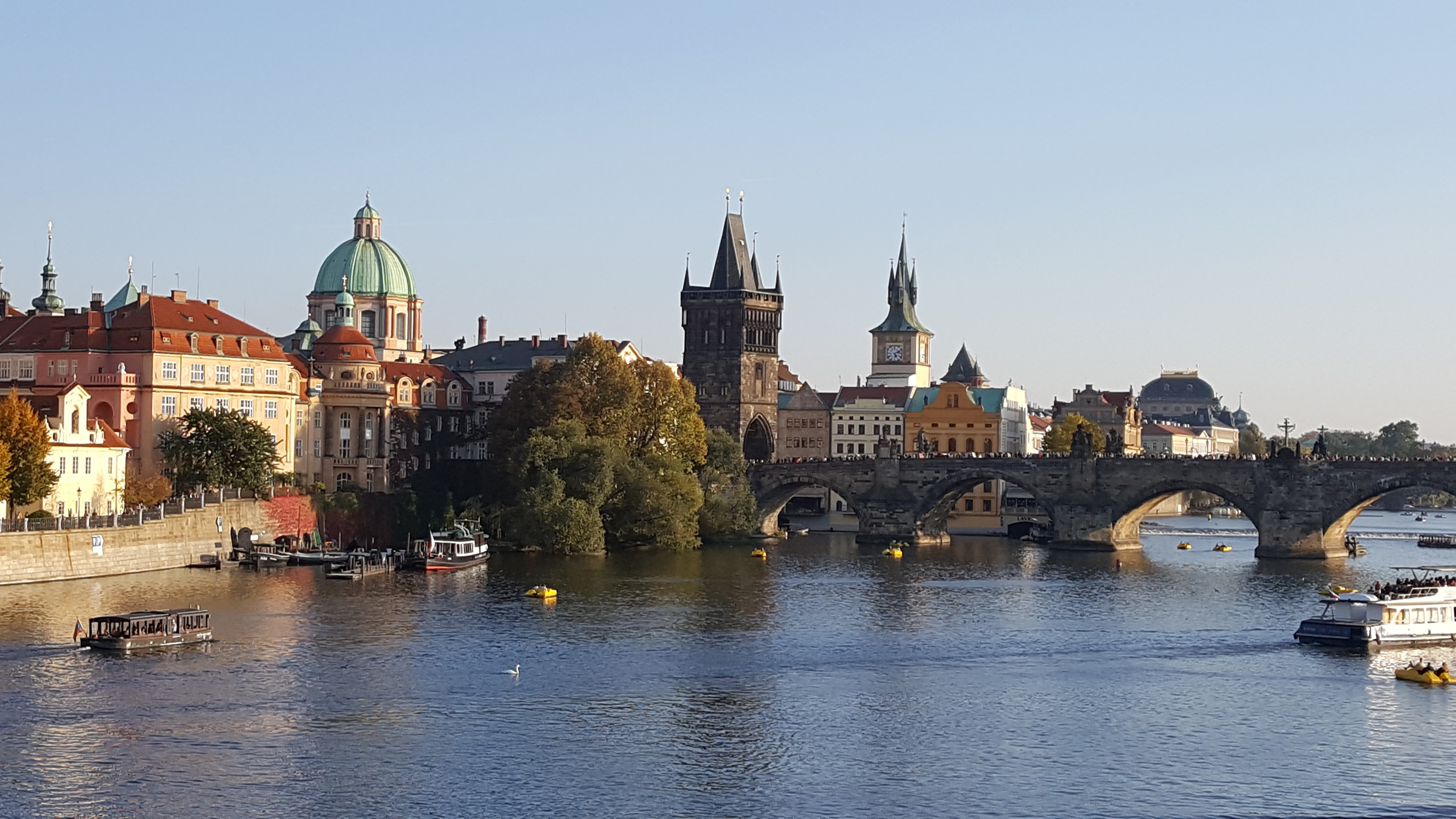 Time to ask a local again! I have asked my dear friend Alena to tell us about her city Prague.

Q: Can you tell us a little bit about your city. What makes it special?
A: For me it was always the most beautiful city. It has a lovely and mysterious atmosphere. It's an old town, and you can feel that. There are beautiful houses, but the most charming (for me) is the Prague landscape – the hills with the castle above the city and underneath the meandering river bed.
Q: What is your personal favorite thing to do in your city?
A: Well, I like to discover new places, things I have never seen before, though I live here for almost 30 years. And it's still possible! Then I like to walk through the old town in the center. And next to that I like to go to the river and feel some nature, of which we luckily have enough here.
Q: Can you name a (or more) typical dish(es) for your city or region?
A: Well, I guess now the most famous is Trdelnik, you can find it on every corner in the center.
But then of course the most typical dishes are those with dumplings – so roasted duck with sour cabbage and dumplings, pork with sour cabbage and dumplings, and then also the beef "svickova" sauce with dumplings and cranberries. But you can find a lot of restaurants, with lots of different food here.

Q: What are (some of) the best restaurants?
A: I dunno about restaurants, but you can visit our best jazz club Jazzdock.
Q: What are some of the highlights?
A: The Prague castle, the old town center, Charles bridge, the Petrin tower (a smaller version of the Eiffel tower), the Zizkov neighborhood with a lot of pubs, the ZOO, tour boat on the river Vlava…
Q: What is the best place to take a selfie?
A: I don't take selfies, so I wouldn't know. But somewhere on one of the hills with the view on Prague would be nice I think
Q: Are there any fun day trips to take?
A: The Aquapark in Cestlice (20 km from Prague, you can go by public transport)
By boat to the ZOO, which is really big.
The town Kutna Hora, Plzen… and so much more.
Q: Is it necessary to rent a car? Or would you recommend public transport and walking?
A: For sure public transport and walking.
Q: Are there any areas that should be avoided when looking for accommodation? Or, in other words, what areas would you definitely stay in?
A: If I'd have the money, I'd definitely stay in the center or somewhere near. I would avoid the suburbs… But I think every part of Prague has something.
Q: Any last tips or words of advice for the future visitors of your city?
A: Stay long enough to make some friends, and then you will find out the best of Prague and Czech Republic.